Paskaitų programa
Sessions

February 17, 2022 09:10
Morning Keynote | What's new with VMware Anywhere Workspace?
The way we work has changed forever. Now that leading companies have seen the benefits of remote work, they want to do more than just support it. They want to become truly distributed businesses that can work from anywhere. Join Shawn Bass, VMware End-User Computing Business Unit CTO to hear about the latest developments with the VMware Anywhere Workspace technologies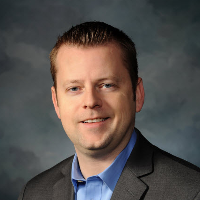 Shawn Bass
VP, CTO - VMware

February 17, 2022 10:00
Workspace ONE and Horizon – Better Together
VMware Workspace ONE Unified Endpoint Management (UEM) delivers full lifecycle management of any endpoint—virtual or physical, desktop, mobile, rugged and Internet of Things (IoT)—all from a single, cloud-first, multitenant console. VMware Horizon helps IT efficiently deploy and scale virtual desktops on your choice of infrastructure platform. Join us to learn about the latest in Workspace ONE UEM and Horizon innovations, and how customers are streamlining operations by managing fleets of Windows 10 physical and virtual devices from a common control plane.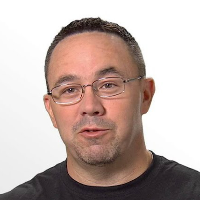 Ron Oglesby
Staff Architect EUC, VMware

February 17, 2022 10:00
Architecting Horizon: The Official Reference Architecture
In this technical session, the VMware End-User Computing product experts that create the official reference architecture will take you through how to design and architect a VMware Horizon environment. This session on design will specifically focus on Horizon, Horizon Control Plane Services, VMware App Volumes, VMware Dynamic Environment Manager, and VMware Unified Access Gateway. Attendees can attend one or both of the reference architecture sessions.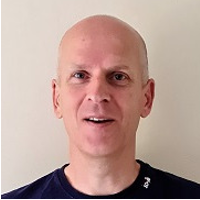 Graeme Gordon
Senior Staff EUC Architect, VMware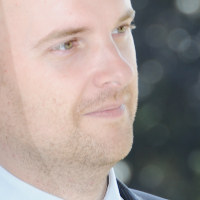 Hilko Lantinga
Staff Architect, VMware

February 17, 2022 10:00
Conducting a UEM Symphony Powered by Freestyle Orchestrator | Community Breakout
Freestyle Orchestrator powers workflows like never before. Join Mobile Jon as he shows you how profiles, applications, and scripts can work masterfully together to elevate the user experience and modernize your UEM strategy.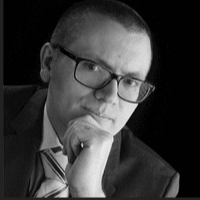 Jon Towles - CTO
Synterex, Inc.

February 17, 2022 10:30
10-Minute Partner Tech Talk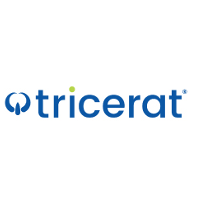 Tricerat


February 17, 2022 10:40
Powering the Work From Anywhere World with ControlUp | CORE | ControlUp
In this presentation, we will demonstrate how you can use ControlUp to monitor and optimize a Horizon user's digital experience. We'll cover the complete stack, from the Horizon client to the virtual desktop and all the infrastructure in between.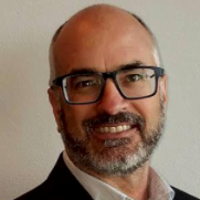 Tom Fenton
Technical Marketing Manager, ControlUp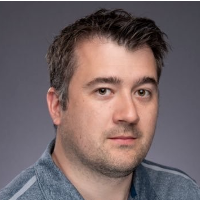 Trentent Tye
Senior Technical Expert, ControlUp

February 17, 2022 10:40
Backup Across the Board: VM, Cloud and Kubernetes made easy | CORE | Veeam
There are so many VMware choices to run modern applications. Whether it is on-premises vSphere, VMware Cloud or cloud native with VMware Tanzu; there is a platform for your application today. Regardless of platform, backups and data protection should be part of the service architecture. This session will overview how the various core VMware platforms can be backed up and tips and tricks along the way. Whether it's a VMware Cloud deployment or a Tanzu deployment, we will show what has caused this rise in popularity across platforms. You will learn why containers are an essential part of any modern stack and why simple, flexible, reliable and powerful backup is crucial to your modern application strategy. This session will focus on why you should keep backup central to any VMware solution.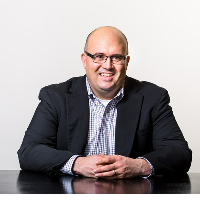 Rick Vanover
Senior Director of Product Strategy, Veeam

February 17, 2022 11:10
Virtual Desktop Migration: The Real Story Behind an Admin's Move to Horizon
A VDIscover Experience session. It's not migration, it's transformation. Join this session to hear why customers move away from their legacy VDI and app environment and onto the VMware Horizon platform. You'll hear about all the learnings from the transformation that came along the way, including the good and the bad, so that you can apply towards the modernization of your legacy VDI and app environment. * This session was originally recorded during VMworld 2021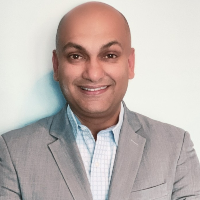 Aamir Siddiqi
National Director of Healthcare, VMware
Joe Bajek
Director Infrastructure & Operations, Centura Health

February 17, 2022 11:10
Straight from the Source: Horizon Cloud & Azure Virtual Desktop Success
A VDIscover experience session. Even though cloud-based virtual desktops and applications usage is growing, success isn't a given. In this session, you'll learn directly from Microsoft Global Black Belts and VMware engineers what other customers have done to be successful in their cloud migrations or expansions.* This session was originally recorded during VMworld 2021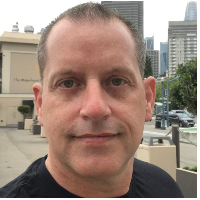 Vernon Lihou
Lead Solutions Engineer, VMware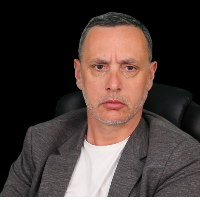 Spencer Pitts
Chief Technologist, VMware
Tom Hickling
Senior Program Manager AVD Engineering, Microsoft
Toby Brown
Senior Specialist ADV Global Black Belt Team, Microsoft

February 17, 2022 11:10
Thinking about VMware Horizon | Community Breakout
A virtual application or desktop environment has challenges that are different from physical environments. This is a primer on some of the tools available, and also things to think about when you're considering VMware Horizon.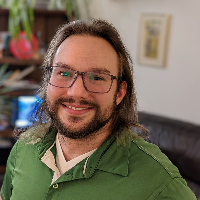 Anthony Hook
Senior Consulting Engineer | vExpert 2021

February 17, 2022 11:40
LIVE VMware Keynote | 11 trends the VMware EUC OCTO thinks are most relevant for EUC Pros in 2022
Metaverse? Web3 and crypto? Self-driving cars? There are a ton of pie-in-the-sky predictions about technology trends that might someday affect EUC. But the VMware EUC Office of the CTO got together and shared what they think will be the 11 most important things for EUC pros to think about in 2022. Some things we've talked about for years will be taking off, like Zero Trust security. Both security and experience improvements are on the list. And in addition to technology changes, there are mindset updates, like the end of mindlessly following "tradition" and the realization that IT buyers are changing (remember, the oldest millennials are in there 40s now!).

In this session, Renu Upadhyay, VP of Product Marketing for EUC, and Ron Oglesby, Staff EUC Architect in the EUC Office of the VTP will cover all this and more.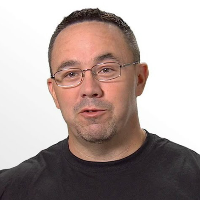 Ron Oglesby
Staff Architect EUC CTO Office, VMware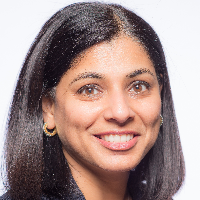 Renu Upadhyay
VP Product Marketing, VMware

February 17, 2022 12:15
Anunta Tech 10-Minute Tech Talk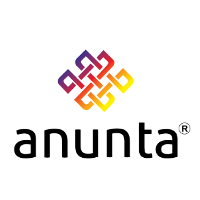 Anunta Tech


February 17, 2022 12:15
Dell 10-Minute Tech Talk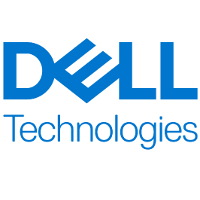 Dell Cloud Client Workspace


February 17, 2022 12:25
Partner Breakout by Hunting for threats in your mobile devices with Lookout | CORE | Lookout
While many organizations have comprehensive activity monitoring for servers, desktop and laptop computers, what they lack is the same telemetry for iOS, Android and Chrome OS devices. As employees have increased their use of mobile devices for work, attacks on these endpoints have increased.

To be effective at stopping data breaches against mobile assets, security teams need the same comprehensive security data for mobile endpoints that they have for servers, desktops and laptops. With Lookout's advanced security telemetry your organization can query to answer the critical questions about the threats to your organization's data. With Lookout EDR your organization will have full visibility into device security in concert Carbon Black endpoint protection & Workspace ONE endpoint management.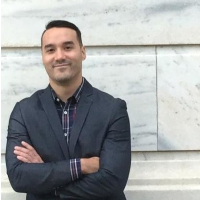 Michael Yee
Director, Business Development, Lookout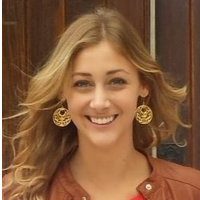 Kristin Del Rosso
Senior Product Manager, Lookout

February 17, 2022 12:25
How to Optimize Anywhere Work with GPU-Accelerated VDI | CORE | NVIDIA
Organizations are looking to virtualization solutions to increase mobility, ensuring anytime access to data while also enabling improved security. Addressing the challenges of virtualization is more important than ever, as an increasing amount of the work force moves to flexible, hybrid workspaces. See how customers are leveraging the NVIDIA Ampere GPU with NVIDIA virtual GPU software accelerate virtual desktops and workstations across industries, including financial services, healthcare, and the public sector. Learn how NVIDIA virtual GPU solutions running on VMware Horizon augments the capabilities of VDI by bringing graphics acceleration to the data center, enabling IT to extend the reach of virtualization to video collaboration tools and graphics-intensive applications, delivering unparalleled NVIDIA graphics performance and a great user experience that rivals physical PC's and workstations.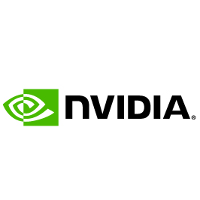 Jimmy Rotella
Senior Solution Architect,NVIDIA

February 17, 2022 12:55
The Accidental VDI Admin: Carl Webster's Analysis of Horizon 8
He's back. Last year, Carl Webster spent six weeks testing VMware Horizon 7.12, building and tearing down his lab 5 times, and shared his findings in a wildly popular VDIscover session. This year, Carl will share his experiences with Horizon 8. Carl's background includes independently working with VDI and app publishing products like Citrix for over 30 years. Whether you were or weren't able to attend his session last year, this is going to be one you won't want to miss. * This session was originally recorded during VMworld 2021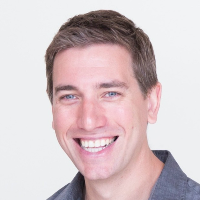 Brian Madden
VMware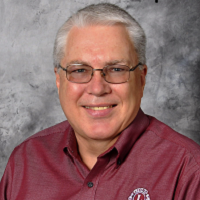 Carl Webster


February 17, 2022 12:55
Window to Your Future: Evolving Role and Skills of The New Windows Admin
A DeskCon experience session. Windows administrators are expected to be able to do many different types of work with a variety of experience in management, security, servers, networks, and programming. The skills expected of admins are in constant flux and often have to be learned on the job. With these system administration skills and expectations constantly evolving, many Windows admins may be wondering how they might grow their careers. Where do they go next? What new skills do they need to keep up with evolving technology? Here, we will speak with administrators to discuss where the role of the desktop admin is headed and what types of career paths you could take.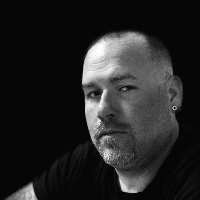 Jared Cook
Director, Product Management, VMware
Matt Carling


February 17, 2022 12:55
LIVE: New Automation Functionality with VMware Horizon
30 minutes filled with live demo's of the latest additions to the Horizon Rest api in Horizon 8 2111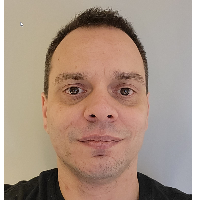 Wouter Kursten - Professional Services Engineer
Control Up

February 17, 2022 13:30
Easy, Secure, and Productive Access to Digital Workspaces with VMware and IGEL |CORE| IGEL
VMware is at the forefront of delivering secure, high-fidelity digital workspaces to end-users with VMware Horizon. IGEL offers the optimal endpoint for virtual apps and desktops with IGEL OS. Secure, super-easy to manage, and fully integrated with Horizon to deliver an immersive and productive experience for end-users, IGEL OS is the perfect complement to Horizon.

This session introduces IGEL and IGEL OS, discusses what makes the VMware Horizon and IGEL OS integrated solution unique and powerful, and how both IT teams and end-users can get the most out of managing and experiencing powerful yet cost-effective digital workspaces in a multi-cloud world.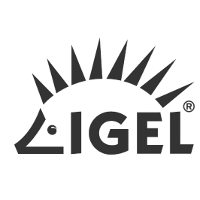 Dan O'Farrell
Senior Director Product Marketing, IGEL

February 17, 2022 13:30
Stratodesk & VMware- Making Adoptability and Seamless Collaboration Possible in a Hybrid Work World | EMERGING | Stratodesk
In this video featuring Richard Severson (VP of Global Solutions Engineering) and Richard Monroe (Sales Engineer), see first hand how Stratodesk works with VMware to make endpoint management and cross collaboration between dispersed teams easier and more productive.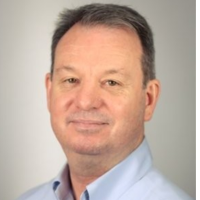 Richard Severson
VP of Global Solutions, Stratodesk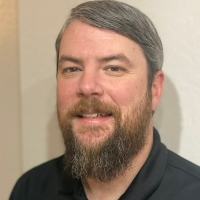 Richard Monroe
Solutions Engineer, Stratodesk

February 17, 2022 13:30
Liquidware FlexApp One and VMware Horizon Flex – Layered apps on the go! | CORE | Liquidware
Recently, Liquidware launched FlexApp One, an exclusive new feature in FlexApp layering, that enables apps to go offline (laptops!) and be distributed by any means necessary, including Microsoft Endpoint Manager! This is of particular interest to enterprises that leverage VMware Horizon Flex. VMware Horizon Flex enables virtual machines to go offline for use with laptops, now with Liquidware FlexApp, layered apps can follow users too! It's also great with VMware Horizon online as it enables app layer distribution by Microsoft Endpoint Manager. See the demo and find out how to get your free trial version!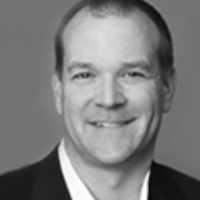 Jason E. Smith
VP of Alliances and Products, Liquidware

February 17, 2022 14:05
Dell Technologies Unified Workspace Community | Lessons Learned from Machine Learning
Through Shane's weird and hilarious anecdotes, learn about things that give machine learning algorithms trouble (recognizing sheep, counting giraffes, telling jokes) – and the implications these have on deploying machine learning algorithms in the real world.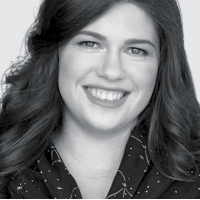 Janelle Shane


February 17, 2022 15:00
Happy Hour Sponsored by Dell Technologies Unified Workspace Community
Join the Dell Technologies Unified Workspace Community at EUC day! The community will be hosting a happy hour filled with Dell Technologies and Pop Culture Trivia. Be ready to put your knowledge to the test and get to know the Unified Workspace Community! The first-place winner will receive Dual Electronics LU48BTS Wireless Portable Bluetooth Speakers, second place will receive a Blink Video Doorbell, and third place will receive a $25 gift card. See you there!

Delivering a True Full Cloud Experience for Workspace ONE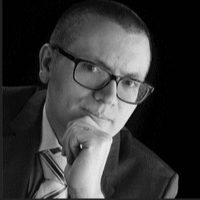 Jon Towles
CTO, Synterex, Inc.